Wellpark College of Natural Therapies Limited
"Wellpark College, a Private Tertiary Education provider, has been serviced by PC Doctor for over 10 years now. They have supported us right from the beginning and have become an integral part of our College. Services provided include computer software and hardware providers, installers and maintainers. They have been our IT advisors and regularly update us on new products and relevant legislation change. Adriano, our representative from PC Doctor, has always proved to be prompt and reliable. His easy to follow explanations make computer jargon understandable. We highly recommend him for any of your IT needs."  
Vinay Shah
Accountant
Wellpark College of Natural Therapies Limited
Southern Cross Stevedores Limited
"PC Doctor Ltd. (Adriano Perazzini) has been looking after the IT needs of Southern Cross Stevedores Ltd. since 1998.
Southern Cross Stevedores Ltd. operates 24/7 in ports throughout New Zealand.  All IT functions are centralised in Auckland, with the port locations accessing email, accounting, personnel reporting, insurance needs, and cargo planning systems.  This requires total reliability as any downtime can impact on our operations and customers.  Adriano keeps the system running.
We have used Adriano's knowledge when implementing new software packages, and working with suppliers on design features for bespoke programs.
Adriano supplies all hardware and sources the best equipment for the job in a cost effective and timely manner.  His attention to support is excellent."
Peter Sims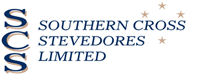 Southern Cross Stevedores Ltd.
Stevenson Campbell Lawyers
"I have been dealing with PC Doctor for more than 10 years in my capacity as Practice manager for the law firm McMahon Butterworth Thompson and Stevenson Campbell.
The service and expertise provided by PC Doctor is excellent and I would have no hesitation in recommending them to other firms.
They are always available immediately to rectify any problems that arise with our computer network and the monthly maintenance emsures that the system is up to date at all times. This is vital to the smooth running of a busy law practice.
It has been a pleasure working with Adriano Perazzini, who has in-depth knowledge of our computer programs."
Sue Hains

Account